ENROLMENTS
East Torrens is not currently a zoned school but due to pressure on numbers the school cannot accept enrolments from students living outside the immediate school area (that is, if we are not your closest public school) unless we have vacancies at the year level requested. You may have your name placed on a waiting list to be contacted by the school if a vacancy becomes available.
to check East Torrens Primary School is your closest school.
(Follow instructions in red below)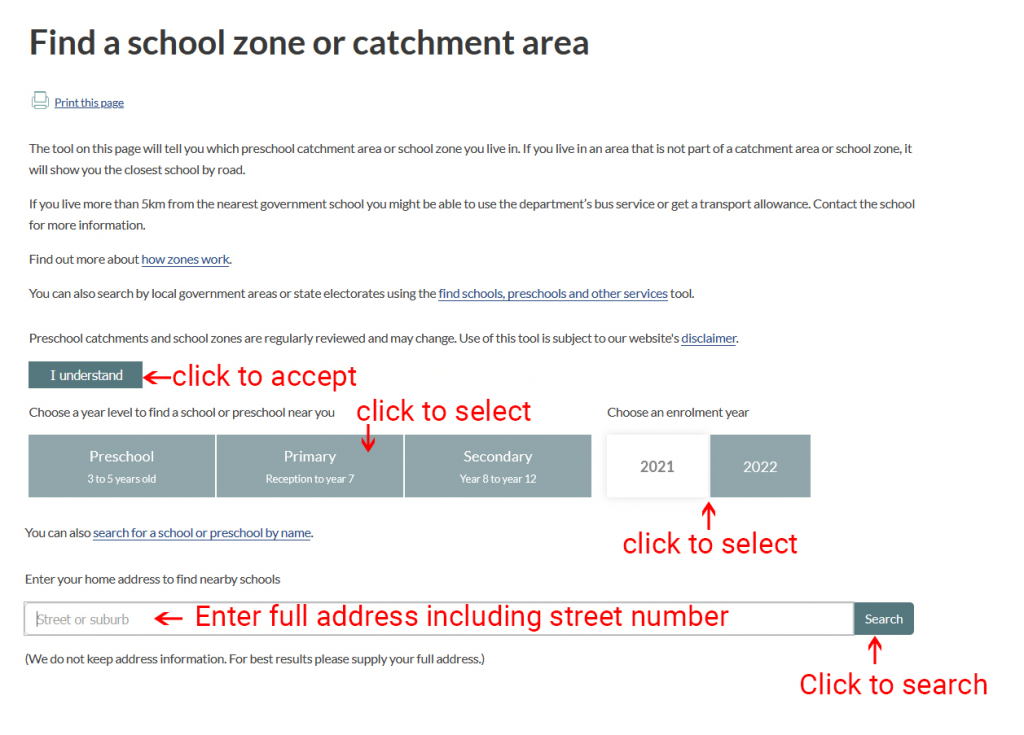 If East Torrens Primary School is your closest school then you can complete
Once all the above documents have been received by the school,
you will be contacted to arrange the completion the
DfE Enrolment Form and our school permission forms.
STUDENT CLASS PLACEMENTS
In consultation with staff, the leadership team makes decisions
about the number and structure of classes for the forthcoming year.
The final decision of class placement rests with the Principal.